<![if !vml]>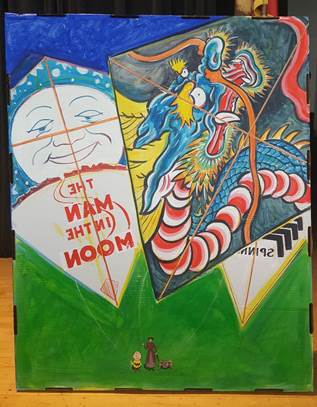 <![endif]>
WELCOME TO THE HOME OF THE
SINGLE SPINNERS SQUARE DANCE CLUB
<![if !vml]>
<![endif]>
We are a singles' square dance club in San Diego, California that welcomes singles, couples, families, and anyone else who wants to have a good time square dancing. We dance at Our Savior's Lutheran Church in North Park (a community about 10 minutes from downtown San Diego). Scroll down to "OFFICERS/CONTACTS" if you need additional information about any of our activities, or to sign up for our newsletter. We hope you can join us!
Fun… Friends… Fitness…
… enjoy them all, through Square Dancing!
Enjoy the experience of dancing and moving to the music, even if you are not a great dancer!
Dancing in teams builds strong bonds between people!
A great place to meet and interact with other people!
Exercise for both the body and mind!
New Dancer Group Starting!
WHEN? Group meets every Tuesday, 6:30 pm to 8:30 pm. Open for new people January 12, 19, and 26, 2016.
WHERE? Our Savior's Lutheran Church, 4011 Ohio Street, San Diego 92104 (North Park area).
INFORMATION? Contact Chris or Lynn Davis at 619-434-1993 or chrisdavis542@cox.net, or John Marus at 619-470-7188 or <johnmarus@cox.net>.
PRICE? Free for first time attendees! $5.00 per person, per evening thereafter. Youth and students receive a 50% discount.
If you want to learn more about square dancing in general, go to www.you2candance.com. If you would like to join one of our new dancer groups, you are most welcome! You can look up new dancer groups starting by visiting www.sdsda.org and click on "classes."
Tell your friends! We hope to see you!
Look for us on Facebook!
Special Event
Our New Year's Eve Dance!
Come celebrate the start of 2016 with the Single Spinners!
Toast in the New Year with your square dancing friends!
WHEN? Wednesday, December 31, 2015. Rounds with Bill Hale and Plus Squares with Phil Farmer. Pre-rounds begin at 8:00 pm and Plus squares with rounds begin at 9:00 pm – 12:30 am.
WHERE? DIFFERENT LOCATION! Lemon Grove United Methodist Church, 3205 Washington St, Lemon Grove, CA 91945. (Corner of Washington and Roy Streets.)
INFORMATION? Click HERE for flier.
CLUB DANCE – Every Tuesday evening.
Our Savior's Lutheran Church, 4011 Ohio Street, San Diego, CA 92104 (click above link for MapQuest directions).
SCHEDULE:
<![if !supportLists]>· <![endif]>6:30pm-8:00pm – New Dancer Group. Group started in March 2015 and is going through the PLUS Program currently! Come on down if you would like to review the Plus Program. New group starts in January 2016. See above for details.
<![if !supportLists]>· <![endif]>8:00pm-9:45pm – Experienced Dancers' Dance (Plus Square Dancing with Rounds)
UPCOMING SPECIAL EVENTS
DECEMBER 8 – Party Night – "Leave A Brownie For The Elves" – Our holiday season party night! Celebrate the season with the Spinners!
DECEMBER 15 – Birthday Night – Celebrating birthdays and anniversaries for the month with cake and ice cream!
DECEMBER 29 – DARK NIGHT – Merry Christmas!
DECEMBER 31 – Special Dance – "New Year's Eve" – See above, or click the link, for more information.
Click here for our long range party night schedule! (Some dates on this flier are not correct. The dates listed above should be correct.)
OFFICERS/CONTACTS
OTHER FESTIVALS IN CALIFORNIA (and National Conventions) (out of date, temporarily)